I got a Chapters/Indigo gift certificate for my graduation, and today I finally cashed it in! Here's what I bought:


The Discovery of Time - An illustrated anthology of the history of time (i.e. historical, philosophical, scientific, and cultural thoughts about time, measurement of time, time and the stars, time and religious books, time and the human body, how the invention of the clock has influenced society, and science related to time travel or bending time) - Edited by Stuart McCready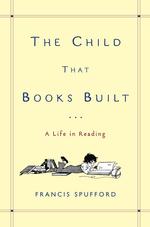 The Child That Books Built - The author considers his own favorite childhood books including Wind in the Willows, Little House on the Prairie, and the Narnia Chronicles, and examines the way childhood fiction shapes the imagination and makes us who we are. - By Frances Spufford

Asian Cooking - 383 beautifully-illustrated pages of Indian, Chinese and Japanese recipes. I think it's time I get a set of personalized chop sticks!


Dickens: Public Life and Private Passion - The first Biography I've ever purchased!! It's also an illustrated book, with plenty of photos and illustrations of Dickens, his family, his homes, places of work, etc. Did you know that his Dad worked for the British navy and as a result until the age of about 10 his family moved to a new town every couple years? Almost sounds like the life of a TCK... - By Peter Ackroyd